"Boltey hai Chandigarh ki hawa me hi kuch baat si hai,,, jo bhi aata hai Chandigarh ka hoke reh jata hai".. Well that is completely true!!
No one has even been able to escape the beauty, craziness and love Chandigarh offers to its visitors, strangers and natives.
It's has been more than a year of being in the City Beautiful and believe me Chandigarh has never made me feel home sick and lonely. Due to its charisma and liveliness, I am truly, madly and deeply in love with the tricity today!
If you are stunned by my madness then continue reading further on what made me fall in love with Chandigarh. And for all the natives and lovers of Chandigarh, I know the reasons wouldn't be enough to define your love for it.
1.Youthfulness of the City!
Chandigarh is home to many universities offering various courses and welcomes new students every year. So, the young generation is always around you to keep you updated with the latest fashion trends.
2.The Sector-17 Market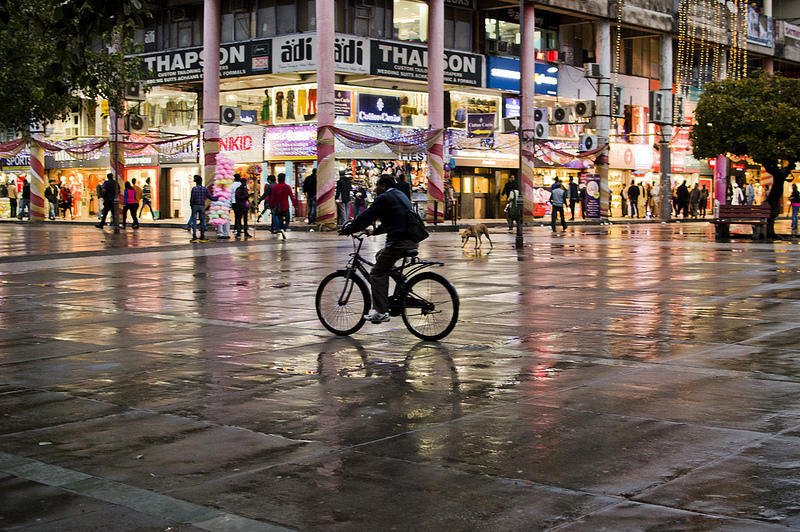 Well, the name itself brings excitement and smile to our faces. The ever popular Sector 17 market is all-time alive with people, popcorn, random shows, ice creams, shopping stuff and a lot of good places to dine and date.
3. Plenty of options to Eat and Shop
Being a big foodie and shopaholic, I love finding new places to eat and shop. And Chandigarh has endless spots. It has loads of Chinese, Italian, and my favorite Punjabi food outlets. Shopping is just fun here in Chandigarh.
4.The Gedi Route
The sector 8,9,10, 11 Gedi route in another place to spend your evenings filled with fun. Spend one evening here and you would know how happening this city is.
5.The Sukhna Lake
Well, I am not a lover of morning walks but have spent many of my evenings and late evenings here at the Sukhna. It offers you both excitement and silence depending on what you seek for. My favorite spot is the Garden of Silence packed with its mystical silence.
6.Sector-22 Market
Oh, I don't need to explain how happy girls are being here. Shopping is what we girls love and 22 market treats us well!! From sarees to dupattas and western wear and cosmetics, you get everything here.
7.Alliance Francaise
Alliance Francaise is an institute for learning French approved by Government of France. Based in Sector-36 besides MCM Dav College, this is another reason why I felt in love with Chandigarh. I really enjoyed learning my French lessons at the serene environment here.
8.Excellent Road Connectivity and Management
Yes, the cops actually scare you if you are not following the rules. But undoubtedly, Chandigarh is well connected with nearby places like Zirakpur, Panchkula, Mohali with its flawless roads and fleet of buses. I have been travelling by buses of CTU and I must say they are excellent in their service. Moreover, the traffic lights management is again amazing here! Thanks to the administration!
9.Friendly and Ready to Help People
Believe me, you would never feel scared if you are lost out. From bus drivers to autowalas and the public everyone is ready to lend a friendly hand to you.
10. The Punjabi Connection
Chandigarh is a popular destination and niche for most Punjabi songs. Moreover, it is easy to find people from villages 'pind' of Punjab here in Chandigarh. Punjabis are known for their sweetness and kindness. So, being with Punjabis and speaking Punjabi is like eating hot Gulab Jamuns on a chilly winter night(LOL).
If you are also a Chandigarh freak like me, then mention your reason of love for Chandigarh in the comments below.